Over the years, Paul Hamblin of Car Cool Air Conditioning and Radiator Specialists has built a reputation in Rangiora and North Canterbury for expert diagnosis, fault finding, servicing and radiator repair and air-conditioning systems to the highest of standards. Our services include the following:
Air-conditioning
The air-conditioner is not always included in a standard logbook service, so it can be easily overlooked. With our advanced diagnostic equipment, Car Cool Air Conditioning and Radiator Repair Specialists can service and re-gas your vehicle's air-conditioning system to meet factory specifications. We can also repair faults, including rebuilding the air-conditioner compressor or manufacturing any air-conditioning hoses that might be required. We can also remove bad odours from your air-conditioning system.
Automotive / Car refrigerant or cooling technology has changed a lot since the days of R-12.  This technology was developed in the 1930s.  YF1234 is a gas we use on modern systems
If you own an older vehicle there are a few things to keep in mind.  Perhaps you have an R-12 or an R-134a system?
R-134a refrigerant or cooling gas will most likely remain in production
R-12 systems can be retrofit to R-134a.
Retrofit from R-134a to R-1234-yf can be done but is exponentially expensive.
However, if you are looking for a yf-1234 service repairer and gas/cooling specialist, please give us a call and we can answer any questions. Using R-1234yf we know how important it is that you're your air conditioning service team who are properly trained on how to service a car's  AC systems with this particular refrigerant.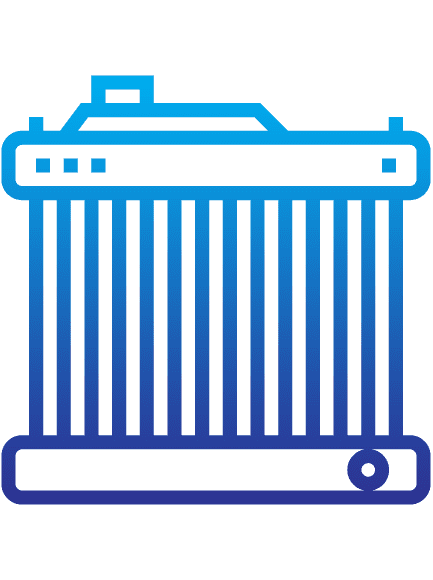 Radiators
As Rangiora's specialist in vehicle cooling systems, not only does Car Cool supply and fit high-quality radiators, we can also repair, refurbish, re-core, modify, rebuild or build a brand new radiator to your design requirements, including performance radiators for high-performance vehicles and radiators for trucks, farm vehicles and power generators.
No job is too big or too small, and we stand behind every product we sell, with backup service and specialist technical advice.
Gas struts
Car Cool Air Conditioning and Radiator Specialists can service, repair, re-gas or replace gas struts for a variety of applications. We can also design gas strut systems with the right pressures to suit the requirements of your specific application.
WHY CHOOSE CAR COOL AIR CONDITIONING AND RADIATOR SPECIALISTS?
Don't put up with sub-par temperatures any longer – get in touch and we'll get you sorted.
WE'RE LOCAL
Centrally located in Rangiora, we're an easy drive from northern Christchurch or North Canterbury.
WE'RE EXPERIENCED
With 20 years' experience in the automotive industry, we've got the knowledge to sort out your air conditioning issues.
WE'RE STRAIGHT UP
We'll work with you to find a cost-effective solution to your air conditioning or radiator woes – no bull!
WE'RE UNIQUE
As North Canterbury's only specialist air conditioning workshop, why would you trust anyone else?
MAKE AN APPOINTMENT NOW WITH OUR ONLINE FORM